Curated cannabis delivery serving the Greater Sacramento Valley
Shop online
Shop our extensive, curated menu featuring the best cannabis products in the market. Shop now
Sit back & relax
Select a delivery window and check out. No need to get up, our drivers are on the way with your goodies.
Enjoy
We make sure that your experience is nothing less than five stars. Enjoy your mood, and come back for more.
Free Delivery
For all orders that meet minimum order value (varies by ZIP code).
Delivery Hours
10:00 AM – 9:00 PM. Order must be in by 7:00 PM for same-day delivery.
Delivery Area
Residential and commercial addresses in Sacramento and surrounding cities.
Delivery Time
1-3 hours for same-day delivery or pre-order for scheduled delivery.
Accessories
Bundles
Beverages
Concentrates
Edibles
Flower
Prerolls
Tinctures
Topicals
Vapes
We've curated a list of our most popular products so you can see what's trending.
In the mood to try something new? Check out our newest products we think you'll love.
A temporary state of mind or feeling
Cannabis can help you set a mood. It can help you bring awareness to where you want to be and how you want to feel; to what you need and want to achieve at the moment.
Whether you're seeking fun, creativity, focus, relief, or just want to chill, Cannagram has your mood. Select from the options below to begin shopping by the desired effect.
Where do you deliver?
We deliver premium cannabis products to the Sacramento region and surrounding areas. You can enter your address to verify deliverability.
How fast will I get my order?
We strive to complete all same-day deliveries within 1-3 hours and provide live updates to your cell phone so you can track your order's delivery time. We do ask for grace and patience because it's crazy out there on the road!
How are packages delivered?
Your order will be delivered to you by one of our professional and friendly Cannagram Delivery drivers!
What types of payment do you accept?
At this time, we accept cash and debit cards at delivery or bank payments through the website or via mobile payment link.
Is there a delivery fee?
Cannagram does not charge a delivery fee for orders that meet the order minimum for the zip code. See www.cannagram.com/faq for zip code minimums.
What forms of ID are accepted?
Your state driver's license, state identification card, or passport are valid forms of identification. Your ID must be valid and have a future expiration date in order to be accepted.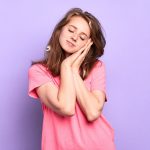 {
Cannagram has the highest quality flower available for delivery, and their pricing is competitive. From the delivery staff to the people that handle packaging, everyone is putting in an effort to make this a great experience.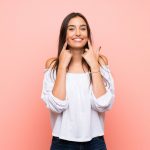 {
I placed my first order last night and am now coming back to pay my proper respects… The menu kills it, your couriers kill it, and your prices keep me sane. Recommending Cannagram to all my friends!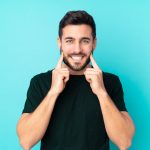 {
Cannagram is a life-saver. I left work late Friday night and barely had time to get drinks much less hit the dispensary. I ordered on the walk to the car and got a ton of edibles just in time.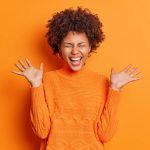 {
The delivery drivers are the best part of Cannagram. Plus, I know the staff is always going to be friendly and easy to talk to. I really appreciate the top-notch service, which is why I give them 5 stars!
Join the Cannagram Newsletter
Get product updates, special deals, and more sent straight to your inbox.